Introduction
What would you do if you lost your entire movie collection? Wouldn't it be nice to have some backups lying in your computer in case someone scratched your precious Rudy video or your dog ate an entire season of the Simpsons? SpeedEase Video DVD Copy is the right tool to get things done.
---
Step 1. Load DVD
Click "Open DVD" and in the popped up window, choose the DVD drive in your system. After that, click "Add to DVD jobs list".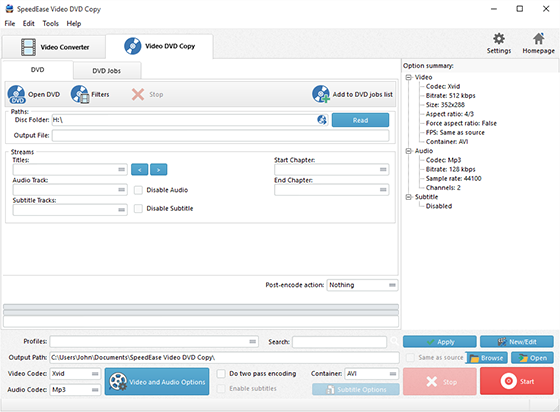 ---
Step 2. Select the Title to Rip
After loading, all available titles of the DVD will be listed in the window. Now select the titles you want to rip. You can choose any chapter of the titles to rip from "Start Chapter" and "End Chapter". Audio track and subtitles are also optional to rip for multilanguage DVD.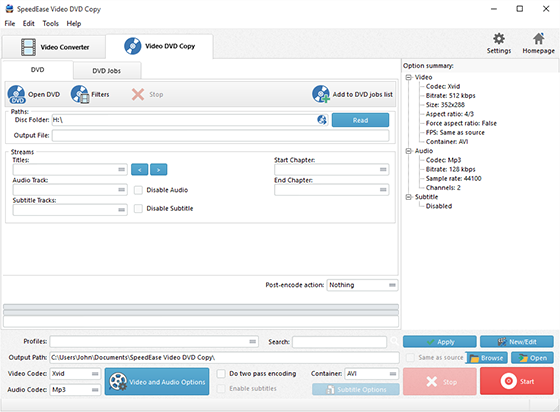 ---
Step 3. Start Ripping
Click "Start" to start DVD ripping and you can find the ripped files by clicking "Open".